Michael J. Christie, MD, MPH, WalkStrong, Receives 2020 AAHKS Humanitarian Award
For Immediate Release
November 6, 2020
Dallas – The American Association of Hip and Knee Surgeons (AAHKS) presented the 2020 AAHKS Humanitarian Award to Michael J. Christie, MD, MPH. Dr. Christie has been a member of AAHKS for 25 years and involved in humanitarian activities for his entire career. He is a practicing orthopaedic surgeon at the Southern Joint Replacement Institute (SJRI) in Nashville. He currently serves as the president of the WalkStrong Foundation which he founded in 2008 after being inspired by Operation Walk and a non-profit organization supporting AIDS orphans in Tanzania.
The WalkStrong Foundation is a non-profit organization providing knee replacement surgery at no charge to disadvantaged patients in underserved countries with follow up care provided by well-trained, local surgeons. Each mission makes a 10-year commitment that includes sustained education, training, equipment and infrastructure donations. Dr. Christie established the first site at the Hospital de Alta Especialidad in Veracruz, Mexico and added a second site recently at University Hospital of the West Indies in Kingston, Jamaica.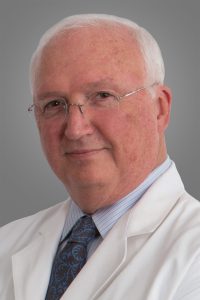 "While I am proud of the number of patients that we have treated and the trailers full of medical equipment we have sent to the hospital, I believe our greatest accomplishment was the training of Dr. Octavio Amador and his return to the faculty of the Hospital de Alta Especialidad where we met him as an orthopaedic resident. He has established a total joint replacement program modeled after his experience as an SJRI Fellow in Nashville. His patients follow a protocol which includes a preoperative class for patient and family, pre-operative exercises, medical evaluation and post-operative exercises and long-term follow up. Now through support from the local government in the form of total knee implants and the continued support of WalkStrong Foundation with equipment and implants, he is performing over 100 knee replacements a year. His efforts have demonstrated that by training surgeons and then supporting them with equipment and other implants, we can drastically improve access to joint replacement surgery in an underserved community. It is a model that I hope we can expand to other communities," said Dr. Christie.
Walk Strong expanded with Walk Strong USA providing one knee replacement each month to patients in the United States.
The AAHKS Humanitarian Award recognizes AAHKS members who have distinguished themselves by providing humanitarian medical services and programs with a significant focus on musculoskeletal diseases and trauma including the hip and knee in the United States or abroad.
Nominations for the 2021 AAHKS Humanitarian Award are now being accepted through April 15, 2021 at www.AAHKS.org/Humanitarian.
####
About the American Association of Hip and Knee Surgeons
Established in 1991, the mission of AAHKS is to advance hip and knee patient care through education and advocacy. AAHKS has a membership of over 4,000 surgeons and other hip and knee health care professionals.
Contact
Nicole Grady
ngrady@aahks.org