The Latest Webinar Recording
Moderator:  Anna R. Cohen-Rosenblum, MD
Date Recorded: June 17, 2020
Description
This webinar from members of the AAHKS Women in Arthroplasty Committee is designed to help orthopaedic surgeons at every career stage and employment model improve their practice through enhanced utilization of technology and understanding of the changing healthcare system and workforce environment in the age of COVID19. Panelists will discuss ways to use technology to enhance both patient care and self-promotion, tips on maximizing office, hospital, and operating room efficiency, why it is important to embrace the concepts of wellness and diversity in order to improve your bottom line, and how orthopaedic surgeons who are pregnant and their colleagues can effectively approach maternity leave and returning to work after baby.
Objectives
Learn effective ways to use social media, videos and podcasts to enhance your practice.
Learn how to implement and standardize, hospital, office and operating room protocols to increase efficiency, as well as increase productivity with physician extenders and employed support teams.
Understand how creating a culture of wellness and encouraging workforce diversity can decrease turnover, better reflect the makeup of your patient population and improve your bottom line.
Learn how to navigate the complexity of maternity leave and return to work in a variety of workplace settings.
Presentations
1. Introduction
Anna R. Cohen-Rosenblum, MD  is currently an Assistant Professor at Louisiana State University. She received her bachelor of arts degree in Classical Archaeology from Harvard University and her medical degree from Albany Medical College. She received her master of science degree in Skeletal Archaeology from University College London. She completed her orthopaedic surgery residency at the University of Chicago and her fellowship in hip and knee arthroplasty at the University of Virginia. Dr. Cohen-Rosenblum serves on the Editorial Boards for the Journal of Arthroplasty and Arthroplasty Today. She is a member of the AAHKS Young Arthroplasty Group Committee and a volunteer for the AAHKS Women in Arthroplasty Committee.
2. Harnessing Technology: Patient Engagement Apps, Telemedicine, Social Media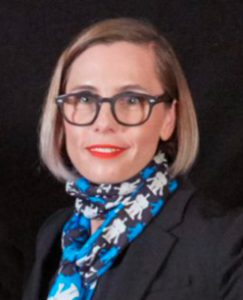 Kimberly K. Tucker, MD is an arthroplasty surgeon with Northwest Allied Bone and Joint in Tucson. She received her bachelor of science degree in microbiology and her medical degree from The University of Arizona where she also completed her orthopaedic surgery residency. Dr. Tucker's fellowship in hip and knee arthroplasty was done at the Maryland Adult Reconstruction Fellowship in Baltimore. She is a member of the AAHKS Women in Arthroplasty Group and has a special interest in diversity in orthopaedics.
3. Navigating the Changing Healthcare System and Workforce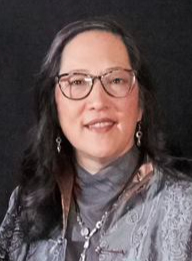 Audrey K. Tsao, MD is currently in practice with the Mid-Atlantic Group of Permanente Medicine in the DCSM group located in the District of Columbia and Southern Maryland. Previously she was in private practice in Arizona after relocating there from her academic practice at the University of Mississippi Medical Center in 2006. Dr. Tsao has been involved in full-time academics as a professor of orthopeadic surgery. She has also been involved in the international AO trauma as a faculty member and alumnus. She is the Chair of the AAHKS Women in Arthroplasty Committee. Her special interests include innovation methods for bioengineering within orthopaedics, implant and instrument design and wear of materials involved in total joint replacement. Dr. Tsao is an advocate for women in orthopaedic surgery and enjoys teaching and mentoring women at all stages of their careers. She continues her work as a founding member of Women Orthopedic Global Outreach (WOGO). Dr. Tsao practices the "Four Gs":  Be giving of yourself, generous with your praise, gracious in your thanks and gentle in your feedback.
4. "Wellness" and "Diversity" – Trendy Buzzwords and Good for the Bottom Line
Cara A. Cipriano, MD, MSc is passionate about medical education and mentorship. She attended Williams College in Williamstown, Massachusetts and obtained her medical degree at the University of Pennsylvania. She completed her orthopaedic surgery residency at Rush Medical College in Chicago with fellowships in adult reconstruction and orthopaedic oncology. Dr. Cipriano also holds a Master of Clinical Investigation degree. She is currently an Assistant Professor at Washington University in St. Louis where she is the Director of Medical Student Musculoskeletal Education and a member of the Academy of Educators. She serves on the Women in Arthroplasty Committee of AAHKS  and the Education Committee of the Musculoskeletal Tumor Society.
5. Maternity Leave and Returning to Work
Anna R. Cohen-Rosenblum, MD
6. Questions and Answers
Only AAHKS members will receive an automated update to their CME transcript in the AAHKS member portal for this webinar.
Total Hip Arthroplasty in Dysplastic Hips
Moderator:  Brian M. Curtin, MD
Faculty: Luigi Zagra, MD (Italy), Klaus-Peter Günther, MD (Germany), Mazhar Tokgozoglu, MD (Turkey), Theofilos Karachalios, MD (Greece)
Date recorded: March 26, 2019
Description
This webinar included discussion of important anatomical references in both low and high dislocated hips, how to plan the surgery and which implant options are suitable. Faculty discussed the maximum acceptable lengthening, when and how to place the acetabular cup at the original anatomical site, and different techniques to work the dysplastic femur with or without shortening osteotomy at the subtrochanteric or distal level. Surgical tricks and tips are discussed by experienced surgeons.
A Case-Based Approach to Unicondylar Knee Arthroplasty
Moderators:  Adolph V. Lombardi, Jr., MD and Kevin D. Plancher, MD
Faculty: Adolph V. Lombardi, Jr., MD, Andrew A. Freiberg, MD
William A. Jiranek, MD, FACS Michael E. Berend, MD, 
Michael P. Bolognesi, MD
Date recorded: September 25, 2018
Description
This webinar took place on September 25, 2018. It included discussion of partial knee arthroplasty (UKA) and its increased growth in the last several years. Patient selection along with an understanding of which ancillary tests are necessary has generated much discussion on this topic. Medial and Lateral UKA can be a technically demanding procedure for the surgeon if not performed frequently. This symposium provided up to date information allowing for success in performing a unicompartmental knee arthroplasty and dispelled mistaken thoughts as to its outcome and longevity. Illustrative cases and audience participation were important aspects in this webinar.
How to Start an Operation Walk Chapter
Moderators:  Jeri Ward, RN and Mary Ellen Sieben, RN
Date recorded: September 19, 2019

Description
This webinar will provide information about how to start an Operation Walk chapter. Operation Walk is a global medical humanitarian organization that provides the gift of mobility through life-changing joint replacement surgeries at no cost for those in need. During each international surgical mission, Operation Walk volunteers educate in-country orthopaedic surgeons, nurses, physical therapists and other healthcare professionals on the most advanced treatments and surgical techniques for diseases of hip and knee joints. This creates a lasting contribution to patient care in developing countries.
A Look into the American Joint Replacement Registry
Moderator:  Jeffrey B. Stambough, MD and Bryan D. Springer, MD
Faculty: Kevin J. Bozic, MD, MBA, David G. Lewallen, MD, Kristina M. Finney, MPH, Jeffrey B. Stambough, MD
Date recorded: May 28, 2019
Description
This webinar is introduces the American Joint Replacement Registry (AJRR). Faculty review the history of AJRR, current activities, future plans, ways to get involved and how the data collected in the Registry can be used to improve arthroplasty practice.