Young Arthroplasty Group (YAG)
Thank you to the more than 820 young surgeons who have already joined the YAG. If you are an arthroplasty resident, fellow or within your first five years of practice and would like to join the group, click the button below.
Join YAG
Follow YAG on Twitter!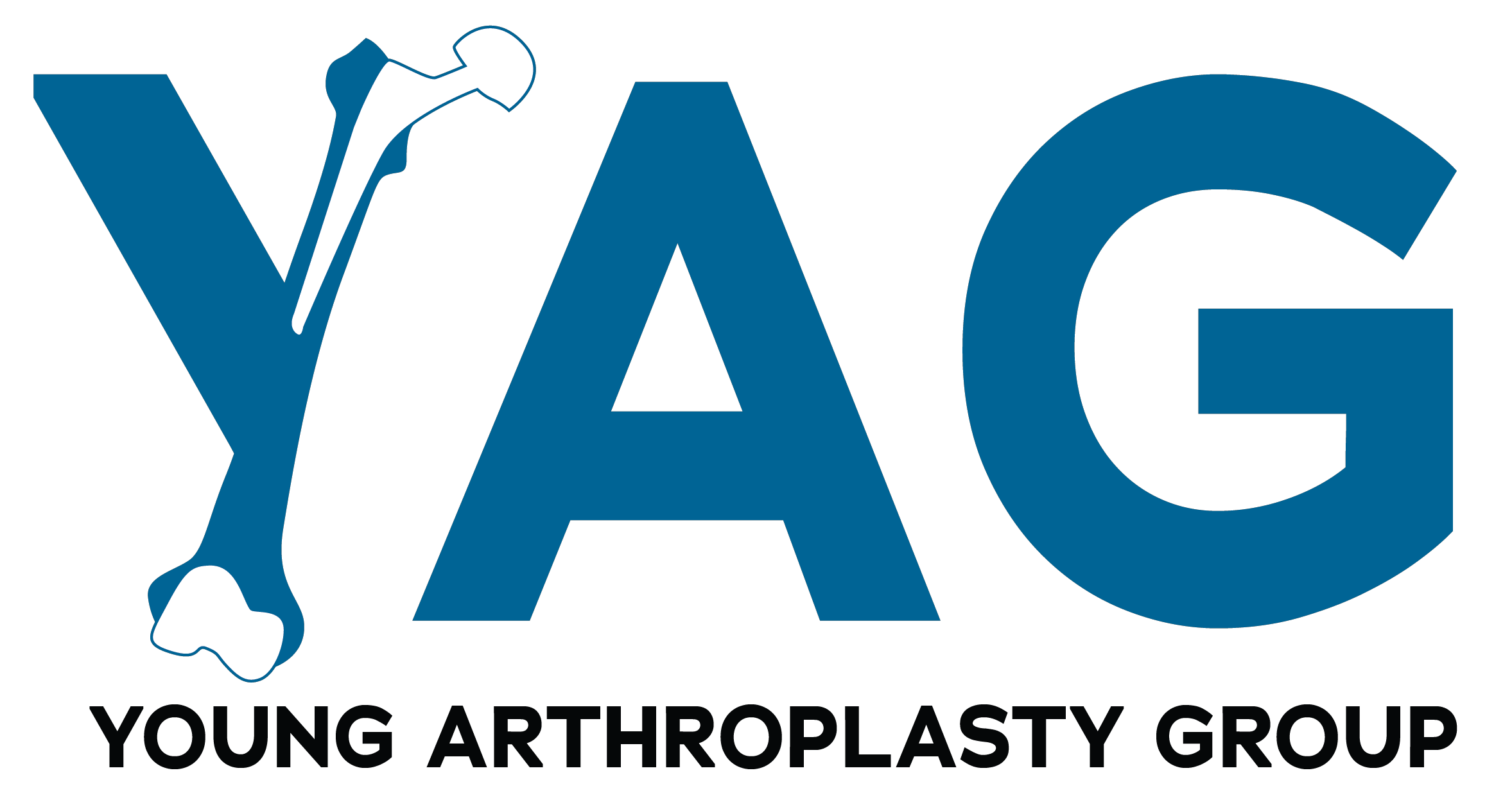 YAG Committee Members 2023-2024
Jesse I. Wolfstadt, MD, MSc, FRCSC, Chair, Board Liaison
Jenna A. Bernstein, MD, Vice-Chair, Industry Relations Committee Liaison
David C. Landy, MD, PhD, Secretary, Research Committee Liaison
Anna R. Cohen-Rosenblum, MD, Past Chair, FOCAL Committee Liaison
Brian P. Chalmers, MD, Member Outreach Committee Liaison
Peter A. Gold, MD, Advocacy Committee Liaison
Connor A. King, MD, Patient and Public Relations Committee Liaison
Christopher M. Melnic, MD, Education Committee Liaison
Ahmed Siddiqi, DO, MBA, Digital Health and Social Media Committee Liaison
Tyler R. Youngman, MD, WIA Committee Liaison
Jaclyn A. Konopka, MD, Senior Resident Member
Johnathan R. Lex, MD, Junior Resident Member
Rikesh Patel, DO, Liaison from the Diversity Advisory Board
Jay R. Lieberman, MD, Leadership Liaison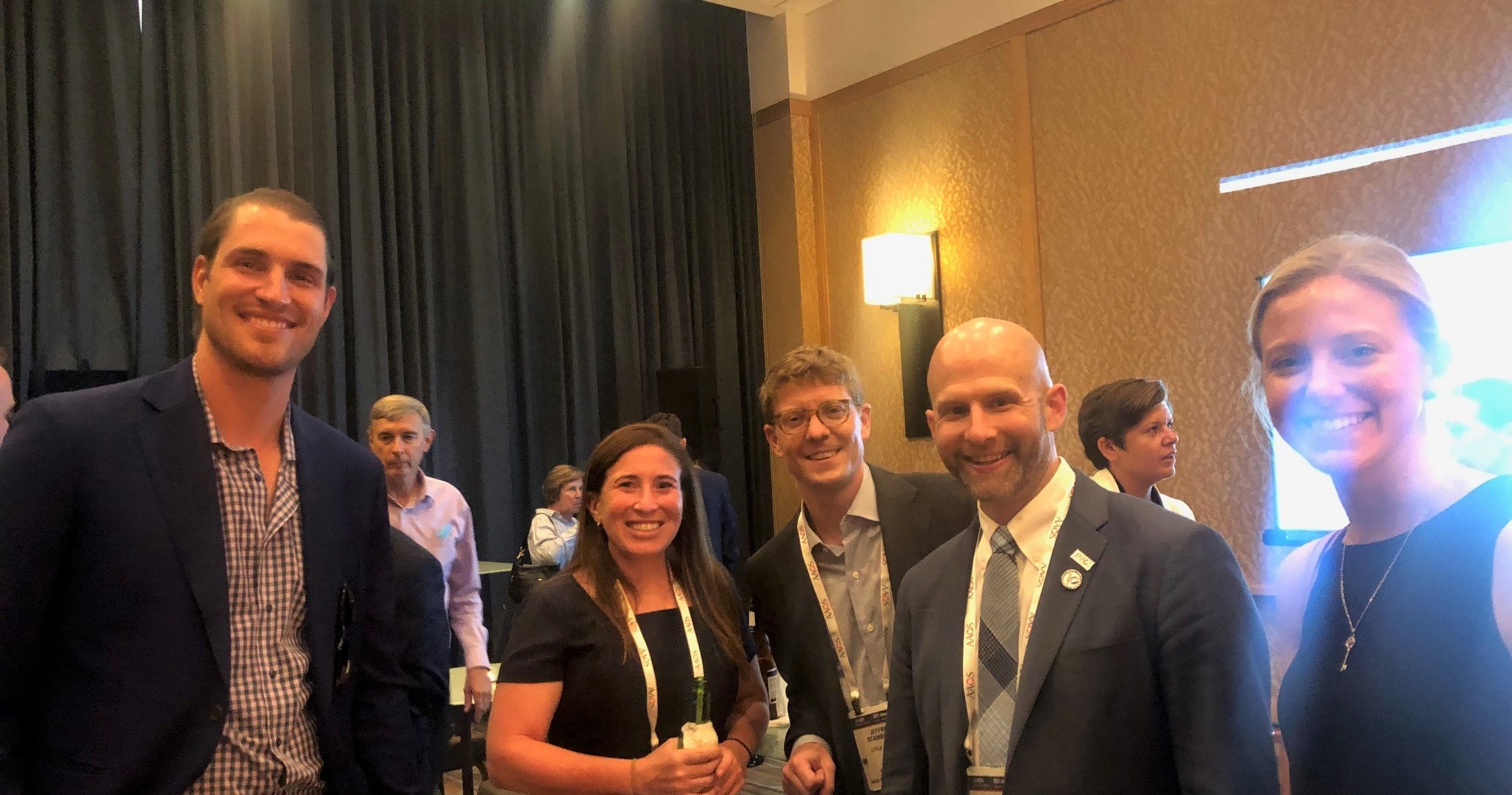 AAHKS Annual Meeting Events
Gaylord Texan Resort & Convention Center
Thursday, November 2, 4:00-5:30 p.m.: "What Young Arthroplasty Surgeons Do Outside of the OR: How to Leverage Your Training for More," Educational Session and Networking Event
Thursday, November 2, 9:30 p.m.: YAG Karaoke and Social Event

Register for the Annual Meeting Now! YAG event inviations will be emailed in the fall to all YAG members.
About the YAG
The AAHKS Young Arthroplasty Group (YAG) has been formed and charged with connecting young arthroplasty surgeons who are in training or less than five years in practice. YAG promotes collaboration and young surgeon activity within AAHKS with particular focus on research, leadership and advocacy.
AAHKS leadership created the Young Arthroplasty Group Committee to direct the work of the group and has populated the committee with energetic surgeons who are eager to help the group grow and offer our members meaningful benefits. The committee is composed of a chair, vice-chair, secretary, an AAHKS leadership line representatives, and seven liaisons to various AAHKS committees, as well as a liaison from the newly created Diversity Advisory Board. Committee positions are either one or two-year terms, and are repopulated through the AAHKS committee appointment process.
If you are more than 5 years out in practice, or simply do not wish to continue to receive YAG communications, click here to unsubscribe.
Recent Accomplishments
Since its inception in 2018 the group has grown to more than 820 members, made up of residents, fellows and practicing surgeons.
YAG hosted a FOCAL OITE Review in 2022, which becomes a yearly standalone YAG webinar for 2023. Tune in in October.
YAG members have contributed as faculty to the Resident Arthroplasty and Business of Joint Replacement courses at the AAHKS Annual Meeting and host receptions and activities at the AAHKS and AAOS Annual Meetings.
YAG members have also particpated in the bi-annual AAHKS FARE Grant program, which awards up to $50,000 up to four times a year for research pilots.
YAG members presented a poster, Risk Factors for Physician Burnout in Early Career Arthroplasty Surgeons, at the 2020 AAHKS Annual Meeting. Search for it here.
AAHKS created the FOCAL Committee in response to the COVID-19 pandemic to help augment the fellows' learning experience, AAHKS created the FOCAL Initiative – a free, online, interactive learning experience for surgeons in training that have chosen adult reconstruction as a specialty. YAG has contributed to several FOCAL recordings and there are many that would be of relevance to YAG members:
View the upcoming schedule and register here!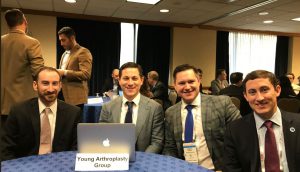 The Augment: YAG's Podcast Series
The Augment was developed to provide an in-depth and relevant discussion about timely topics within the total joint arthroplasty subspecialty and to interview the experts in the field on their experience and knowledge.
Check out some highlight episodes below, and be sure to click here to subscribe and listen to our archives!
Resident Mentorship Resource
The YAG has prepared a PowerPoint as a mentorship and benefits resource for residents, fellows and anyone else who may not be aware of the services provided by AAHKS. View and download it here.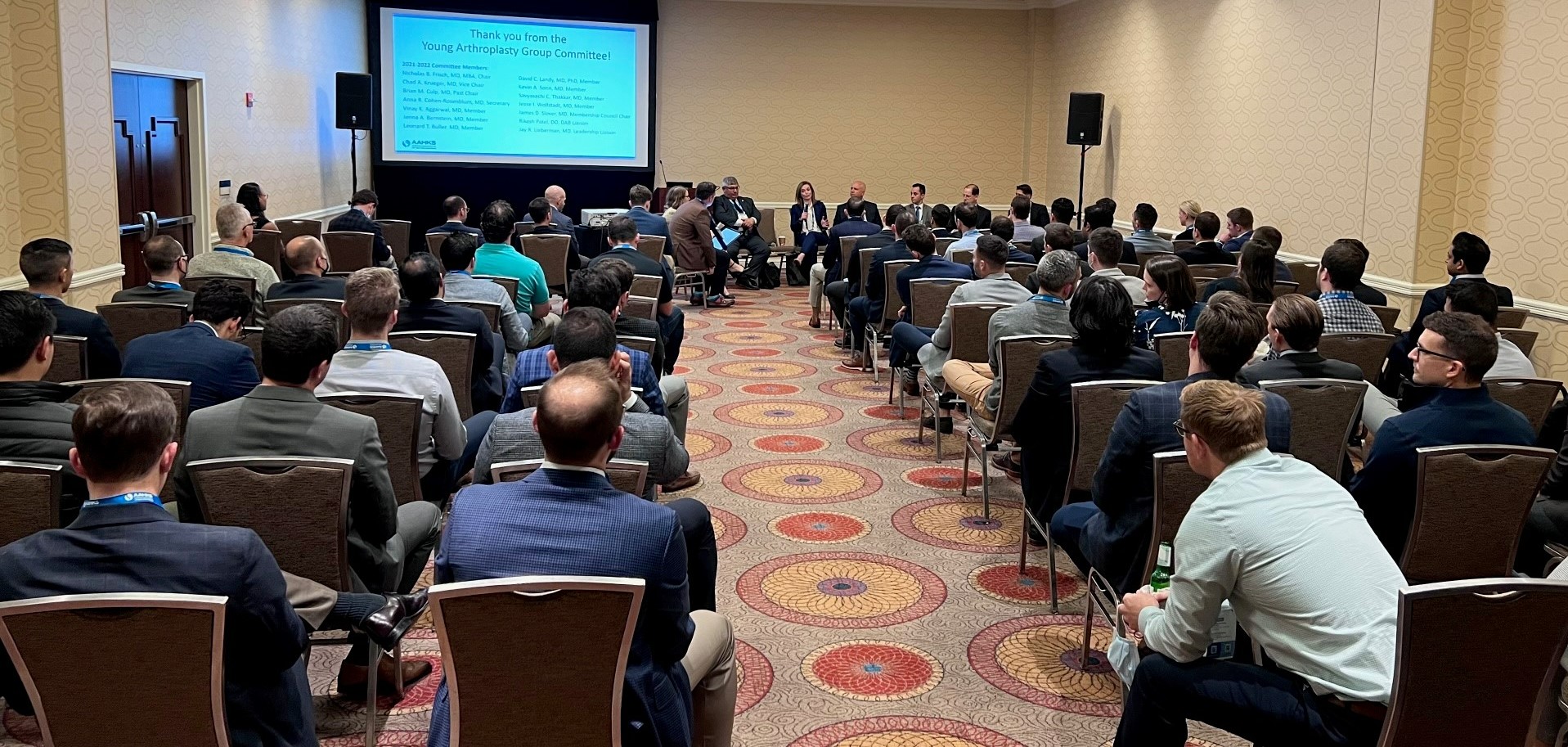 Fellowship Match Information
AAHKS, The Hip Society and The Knee Society, governed by the Fellowship Match Oversight Committee, maintain the Adult Reconstruction Fellowship Match, through the SF Match. Click here to read more about The Match, including application information, fellowship programs, match statistics and more.
Health Policy Fellowship
One of the most important efforts currently for AAHKS is in the realm of advocacy. One great opportunity that exists for our young surgeons is the AAHKS Health Policy Fellowship. This two-year fellowship provides hands-on experience with both national health policy and AAHKS Leadership activities. For those who have already participated, the fellowship has been an eye-opening and invaluable experience. Click here for more information and how to apply!
AAHKS has developed many articles, handouts and videos to assist you with education your patients on preparation for surgery, what to expect during and after surgery, exercise guides and living post total joint arthroplasty. These resources are available in English and Spanish. Click to visit our Hip and Knee Care Library.

OrthoPAC
Another vital advocacy resource for our members is the Orthopaedic Political Action Committee (OrthoPAC) of the American Association of Orthopaedic Surgeons, which acts as our political action voice on Capitol Hill. Contributing to this PAC has many benefits and, as a group of young surgeons, we have an opportunity make a difference now and far into the future. We encourage our group members to consider a contribution. Signing up is easy, and every contribution counts! 
Click here
 for more information, or text the word AAHKS to 41444 to give now. Any amount of contribution helps!
The PAC has also developed a Resident Toolkit, which provides input on issues, benefits of giving to the PAC, presentations that can be used to recruit your fellow residents, and information on the Future's Capitol Club for Residents, which provides the benefits of the Capitol Club at a discounted rate. As the PAC states, "Every orthopaedist has an important role in our advocacy efforts regardless of whether you are at the beginning or end of your career. Residents offer fresh new perspectives on the challenges we face and your involvement sets a strong precedent for those around you. Simply put, we need each and every current and future member of AAOS to belong to the PAC and our ability to achieve our advocacy goals will be unparalleled!"
AAHKS is a member of the PAC's Advisor Circle at the highest level, learn more.